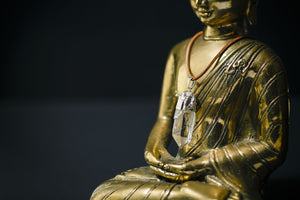 find your perfect match
Ready to find your sidekick and get those energy wheels balanced again? Just choose whatever is bothering you from the drop down below Then we can suggest some crystal pals to get that energy flow back on track.
Every single crystal is unique. the crystal you receive is meant just for you so its shape, colour and size will be different from everyone else's. cool huh. thanks mother nature!
You might get one option, a few, or be taken to a specific energy bracelet or power pack to align your chakra. It all depends on what's up and going on inside.
This is about energy in baby!
It's all about good vibrations
Energy is like air.
If you don't breathe it back in, honey, you'll faint. Hold your breath or don't breathe at all… it doesn't make you feel too great huh?
That's your version of life with unbalanced energy wheels.
Feeling out of whack means your chakras aren't flowing right - they are either getting really big or real teeny.
shop now